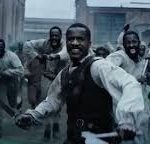 The Birth of a Nation stars Parker himself opposite Armie Hammer, Penelope Ann Miller, Jackie Earle Haley, Mark Boone Jr., Colman Domingo, Aunjanue Ellis, Dwight Henry, Aja Naomi King, Esther Scott, Roger Guenveur Smith and Gabrielle Union. Nate Parker's The Birth Of A Nation shares a title with DW Griffith's 1915 film, notorious for exalting white supremacy and The Ku Klux Klan. Parker comes at Nineteenth Century American history from the opposite perspective to that of Griffith. What makes his film so provocative and so troubling is its absolute refusal to provide its audience with a consolatory ending.
This is a movie that hinges on bloodshed and violence. For most of its running length, the black slaves are brutalized by the white slave owners. They're beaten and raped. One has his front teeth hammered out  w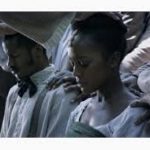 hen he goes on hunger strike (that makes it easier to force feed him). Then, when Nat Turner (played by Parker himself) lead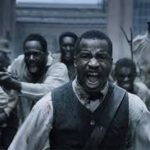 s the rebellion, the slaves themselves are just as cruel and implacable toward the whites, massacring them in their beds and decapitating them.  The character of Nat Turner's vengeance evolves in his understanding and guidance of the words of the Bible that he preaches which is the "God of Love", instead his attention becomes more focused on the "God of Wrath" as he sees the whites use the word of the Bible to validate the ills of slavery. All of a sudden, the hero of the film, hitherto played in a nuanced and sympathetic by Parker, turns into a vengeful killer and redeemer of God's words . His goal is to "utterly destroy all they (the white slave owners) have."
In Hollywood movies about even the grimmest subjects, there is usually some symbolic final reel reconciliation. Here, all Parker provides is a very fleeting reference to the Civil War that will start in a fe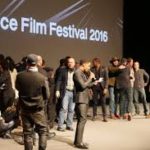 w years' time and during which the Union soldiers will complete the work that Nat Turner and his slave rebellion began.
That's what makes The Birth Of A Nation both so powerful and so disturbing. The argument here, one that audiences may find very hard to swallow, is that it takes violence to end violence  The Birth Of A Nation won the year's Sundance Grand Jury Prize and Audience Award.