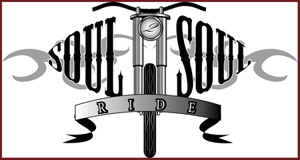 Coming Soon!  Soul II Soul Weekend and Ride for Harley Davidson Riders to support Charities for the Homeless.  This will be an East Coast meets West Coast event in that bikers from all over the country will come to the three day festival and concert.
The tradition in which motorcycle riders hit the road to raise money for charity will return in 2018.  The Soul II Soul Ride will be limited to 1,000 riders as they rumble from the Queen Mary in Long Beach to the San Bernardino Speedway where there will be the "Street Races" featuring some of the fasted bikes in the land racing for the "Best of the Best" in prizes and cash and a 1st place prize for the best custom bike.  Miss Black Biker pageant will also be on the agenda and a cover featured in the urban biker magazines.
"We wanted to go back to our roots and start over again," said Kevin D. Kinsey, Executive Producer and Promoter of the event and show – the world needs to see that the urban scene for black motorcyclist is at its peak."  Pride in ownership is rampant and there is an ever growing number of clubs which promote the brotherhood of bikers through their community service.
The following year we will have the East Coast event which will return an even greater event and show for the masses to see and watch it grow to over 20,000 people in 2018 and experience an all-family fun event with an "Old School" effect concert and vendors to sale the latest in urban biker paraphernalia.
This year's event will feature high-profile riders including television, music and film celebrities.  The ride will benefit the Los Angeles based Missions for the Homeless, national organizations that provide shelter and food for the men, woman and children who are homeless and can't help themselves.